Status Conference 2019 German-Israeli Cooperation in Water Technology Research
The Status Conference 2019 took place in Dresden, Germany from 24th to 25th September 2019.
press release on the conference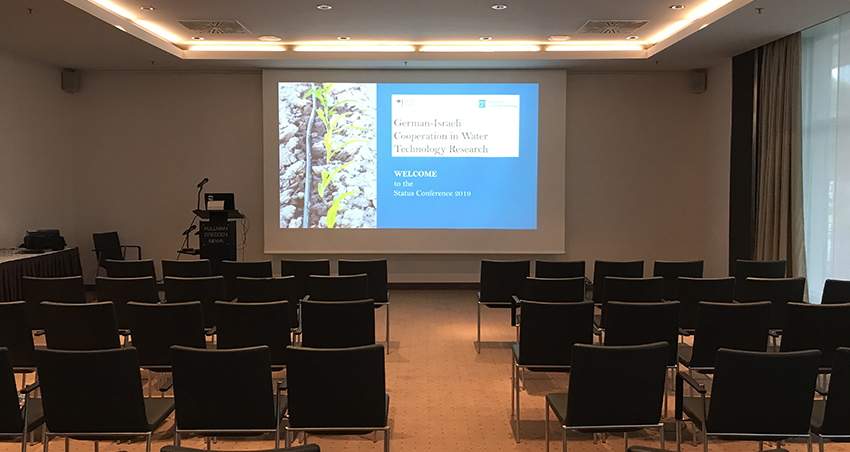 ---
Conference proceedings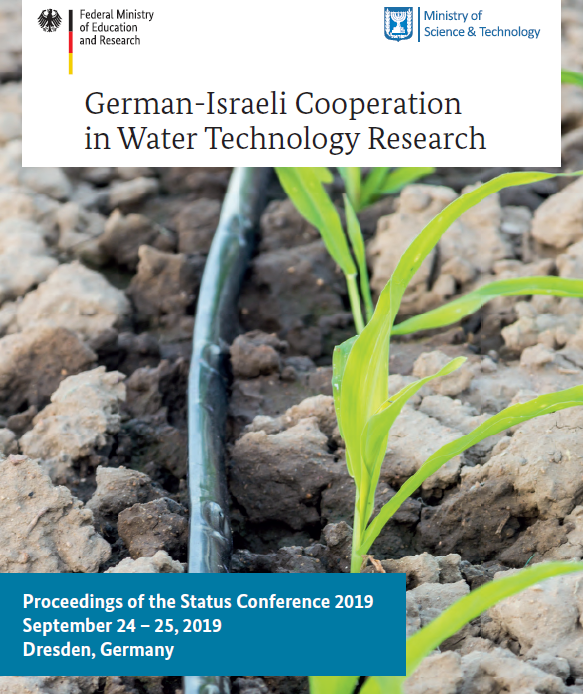 ---
Program and Location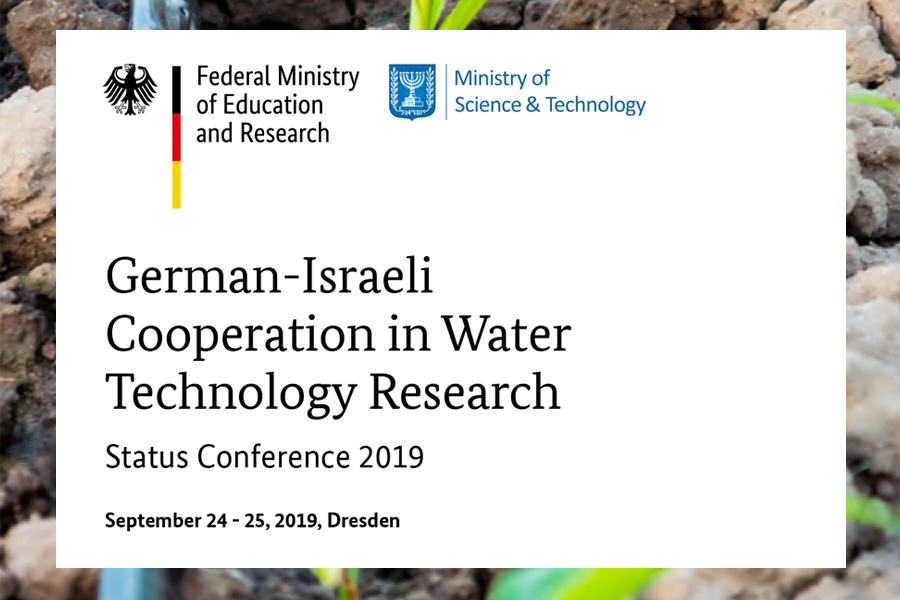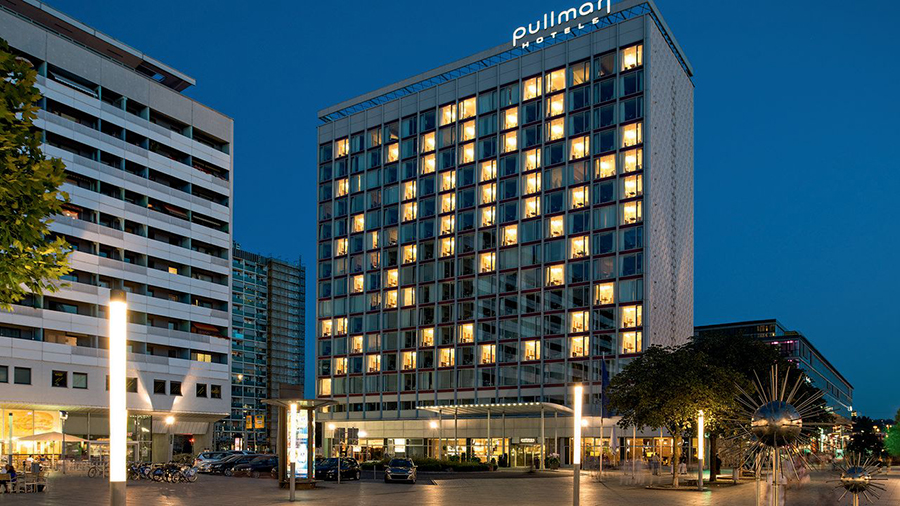 ---
Background
The bilateral cooperation in water technology has already been established in 1974. Since then, more than 150 projects with Israeli and German partners have led to trusted relations between Israeli and German researchers.

The objectives of the German-Israeli Water Technology Cooperation Program are:
To improve the water situation in Israel, its direct neighbour- hood and/or Germany.
To facilitate access to new markets for Israeli and German enterprises in the water and environmental sector.
To support and strengthen bilateral and multilateral
cooperation in the water sector as well as cooperation between science and industry.
Focal themes of the projects presented in the 2019 status conference are:
Aquifer management, groundwater recharge and remediation
Organic micro-pollutants and pathogens
Wastewater: recycling, reduction and reuse
Reduce the energy demand and/or brine production of desalination processes
Sustainable Urban Water Management
Water technologies to reduce agricultural water demand
Novel sensors and data management for water resources systems

In order to encourage young scientists to engage in the bilateral cooperation, BMBF and MOST have initiated a young scientist exchange program (YSEP) in 1999. Meanwhile, more than 140 young scientists have benefitted from the program.
Innovative water technology solutions from Germany and Israel are well recognized around the globe and provide an ever increasing population with clean water. Israeli exports in the area of water technology are rapidly growing with more than 300 companies and more than 100 start-ups engaged today. And in water technology, Germany is among the top countries with the highest export market share worldwide, predicted to grow further.